Geographic Information Systems
Background
In the relatively short time that GIS has been available, it has become the mapping workhorse of the forest industry. However, its capabilities go far beyond mapping and it is rapidly becoming a business-critical technology. Most computer technology is designed to increase a decision-maker's access to key business data. GIS takes things much further by providing the means to manage, interpret and display information. This technology reveals relationships, patterns, and trends that are not possible to see with traditional charts, graphs, and spreadsheets.
Nice looking car but what's under the hood?
The old adage 'garbage in, garbage out' is nowhere more appropriate than with GIS technology. GIS data is available from many sources and is easily accumulated and manipulated. Questions regarding the data's suitability for certain uses, its accuracy and precision must be put to rest before conducting any analyses. "Data is the foundation on which sound analysis is built". Our clients depend on our ability to accurately assess their data, determine what uses it is suitable for and correct or extend the data if necessary. In many cases, we must acquire additional data before analysis can begin. We have developed rigorous processes and automated tools that allow us to validate a client's data quickly and efficiently. Only after this process is complete do we turn our attention to the analysis at hand.
What happens if. . . ?
Managers and executives are concerned with strategy, constantly trying to find competitive advantages that can be leveraged to improve results or give them the inside track on a potential timberland acquisition. GIS allows various scenarios to be modeled, assumptions to be tested and the outcomes seen visually in a variety of formats. . .a key step in identifying the proper course of action. If a picture is worth a thousand words, then a map is worth a thousand pictures. In order to communicate analysis results effectively to a variety of audiences, a solid understanding of cartographic concepts is necessary. FORSight has decades of experience performing complex analyses and producing output in a variety of formats that communicates key points to the intended audiences.
Can GIS help with day-to-day operations?
In addition to its sophisticated querying capabilities, GIS is also an excellent data management tool. From the production of operational maps for harvest, silvicultural operations, or transportation, to aiding in the location of forest inventory plots, GIS helps companies become more efficient today and make better decisions tomorrow.
Improve data quality
Reduce processing time
Automate repetitive procedures
Increase productivity
Create templates for:

Contract maps
Permitting forms
Reporting requirements
Check business logic

Integrate with other information systems
Don't tell me how good you do it, tell me how good it makes me when I use it.
-- Leo Burnett
Business Alliances
FORSight Resources is a long-term authorized business partner with ESRI. In addition to utilizing high-end ESRI, ERDAS, and eCognition products in our business, we can assist clients in the design, development and implementation of GIS systems from the ground up or integration with other information systems. Unique needs may necessitate this approach as opposed to acquiring off-the-shelf type products.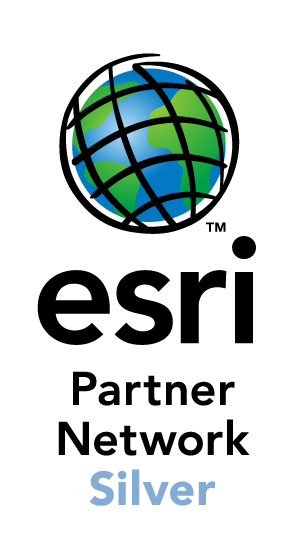 FORSight has over 80 years of combined experience in the use of ESRI software including ArcGIS, Workstation ArcInfo, and ArcPad, and can assist clients with a variety of forestry GIS related services. Whether building extensions for handheld computers, performing spatial analysis or designing a fully integrated information system, we have the experience and business knowledge to provide solutions which translate to measurable value.